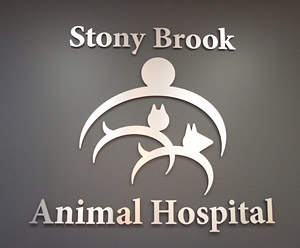 Since 2009, Stony Brook Animal Hospital has provided the best pet health care to cats, dogs, and exotic pets in Louisville, KY and the surrounding area, including Indiana and Ohio. Your pet's health and well-being are our highest priorities. We understand the special bond you share with your faithful companion. It is our goal to preserve and strengthen that bond using modern veterinary medicine and good, old-fashioned care, compassion, and respect.
Your pet has access to the latest veterinary medical technology at Stony Brook Animal Hospital. Our veterinarians are capable of performing a wide variety of surgical procedures, from soft-tissue surgeries to more advanced orthopedic operations. We use the latest diagnostic tools, including x-ray and ultrasound, in order to diagnose and develop an appropriate treatment plan for your pet. We also work with local area specialists to ensure the highest quality medicine.
During all stages of your pet's life, the staff at Stony Brook Animal Hospital provides the highest-quality veterinary care available. We offer new puppy and kitten exams and wellness plans for pets of every age. The highly-trained veterinarians at Stony Brook Animal Hospital have experience in all areas of veterinary medicine from cardiology and neurology to dermatology and endocrinology.
The veterinarians and staff at Stony Brook Animal Hospital are dedicated to promoting responsible pet ownership. We believe that client education is the first and most important step toward promoting excellent pet health. Our caring veterinarians and staff are happy to answer questions about your pet's health any time. We keep our clients informed about their pet's health by providing educational information whenever possible.
Located at 4600 Taylorsville Rd, Louisville, KY 40220, Stony Brook Animal Hospital provides complete veterinary medical and surgical care and boarding to dogs and cats in Jeffersontown, St. Matthews, Okolona, Fern Creek, Hurstbourne, Buechel, Lyndon, and all of Louisville, Kentucky's great neighborhoods.