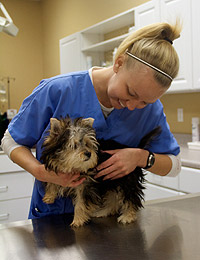 A wellness exam is just as important for your pet as it is for you.
At Stony Brook Animal Hospital, a thorough physical exam is one of the most important things we can do for your pet. We offer half-hour appointments so that we can establish a strong relationship with our patients and clients. Routine check-ups help our
During an exam, our veterinarians will discuss with clients heartworms and fleas—a year-round problem in Louisville, KY—as well as vaccine protocols and other care options for pets. We perform vaccinations according to American Veterinary Medical Association and American Association of Feline Practitioner guidelines.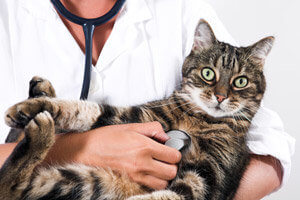 Extra care is often necessary for pets that are either very young or approaching their senior years. Because of this, our veterinarians stress the importance of counseling new owners on how to care for their puppy. Our doctors also help clients learn how to care for senior pets and can provide information about diet, arthritis and other senior pet concerns.